Fire Rated Fencing Sunshine Coast
We Keep Your Property Stays Safe from Fires.
Get Maximum Protection with Poly-Tek Fire Rated Fences.
Australia is no stranger to bushfires. 
And if you're living in the east, your property is prone to wildfires, especially during drought season. 
Situations like these call for preparation. And Poly-Tek is your reliable fire-rated fencing Sunshine Coast provider to keep fires from ravaging your home or buildings. 
Locally Made. Build to Last.
Poly-Tek has been in the service of providing exceptional residential and commercial fences for over 15 years. Our fire-rated fences have been used against Australia's wildfires on residential homes, housing developments, government agencies and industrial establishments. 
Our fire rate fencing Sunshine Coast consultants are familiar with the local terrains and continuously innovate to provide you with the best solution. Our fencing systems keep in mind both function and aesthetics, at very competitive prices. 
We make it our mission to provide only premium, quality fences that our clients get to enjoy for several years to come.
Premium Fire Proof Fencing for Residential and Commercial Buildings in Sunshine Coast
Fire-rated fencing is a must for the protection of your property. Our fire-rated fencing systems can be used in commercial, industrial, or residential properties located near bushfire prone areas. 
FlameTek
FlameTek's fire-rated fences provide a safe and stylish solution for your home. The product has acoustic features also to prevent noise from coming inside your property.
Rainstorms and water vapours from nearby plants naturally occurring during rain can attack the fence's structure as it expands, leading to warping over time. To keep the dimensions stable, FlameTek possesses moisture-resistant features.
You can choose from our wide variety of finishes to bring out the best of your home's beauty. For your satisfaction, FlameTek has a 10-year warranty to ensure you're making the most of your purchase for several years. 
If you're looking for an affordable yet durable fire rated fencing Sunshine Coast provider for your next house project, you can count on us. 
FlameWave
This option is ideal for commercial spaces looking to secure their property with high-performing fences.
FlameWave's new fence is a non-combustible, flame-resistant fencing system. This product also has great acoustic properties and comes pre-finished Woodland Grey colour fitting for most industrial plants and commercial establishments. 
We have Poly-Tek accredited fire rated fencing Sunshine Coast installers who can help you with your next project. 
Partner with Experts 
Poly-Tek Australia is an industry leader in fire-rated building products with over 15 years of experience. We have supplied pre-rendered buildings and acoustic fencing to customers all across Australia. 
Proudly Serving Sunshine Coast
Sunshine Coast is a peri-urban locality in Queensland, Australia, just 100 km northwest of Brisbane's centre. It is currently home to more than 300,000 residents and occupies the third highly populated suburb in Australia. This town runs along the beautiful Coral Sea coastline and is considered a favourite holiday spot for tourists. The weather is usually warm on Sunshine Coast and frequently crowded because of its beautiful beaches. 
The region is filled with clear rivers and lakes. The Noosa River flows through the length of this picturesque area before reaching its mouth at beautiful Jewels Beach on Australia's south coast. Sunshine Coasts' beaches are unbroken, starting from Sunshine Beach running to Maroochydore-Mooloolaba stretching to Pelican Waters. 
Products
Our fire rated fencing products include: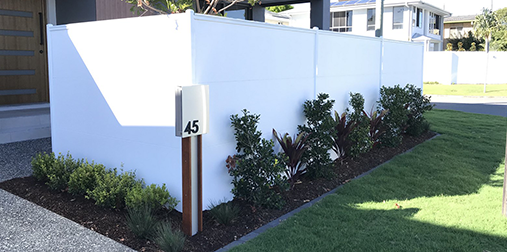 FlameTek™
Aesthetically appealing with a number of finish options available
High impact-resistant
Non-combustible
Dimensionally stable and does not warp
Moisture mould and termite resistant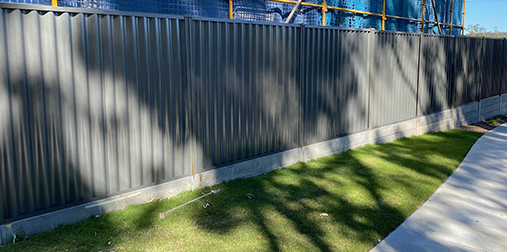 FlameWave™
Prefinished in Woodland Grey
Modern 'wave' profile
Acoustic at 15 kgs m2
Non-Combustible
Durable but won't break the bank
Cost-effective Australian
Building Products
Our pre-rendered building products and modular acoustic fencing for residential and commercial areas can help you save on costs and complete projects faster.