Fire Rated Fencing
For Protection Of Property and Life in all fire risk areas
Fire Rated Fencing
For Protection Of Property and Life in all fire risk areas
Fire-rated fencing designed and manufactured to the highest standard for commercial, industrial, and residential use.
Just like South East QLD, many large cities and regional towns in Australia are developed in and around bush fire prone areas. This makes fire rated fencing a must have for the safety and protection of property and life when residing in or building in these areas.
Poly-Tek Australia are specialists in the supply of two Fire Fence types as well as the manufacture of other quality fence styles for use in residential & commercial fence applications, Retaining Walls, Estate Fencing and Noise Barriers.
Products
Our fire rated fencing products include: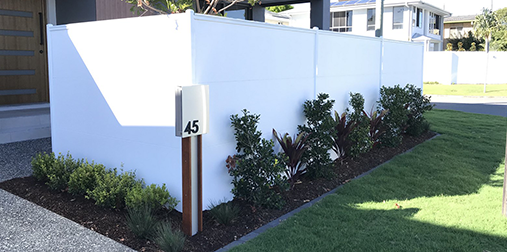 FlameTek™
Aesthetically appealing with a number of finish options available
High impact-resistant
Non-combustible
Dimensionally stable and does not warp
Moisture mould and termite resistant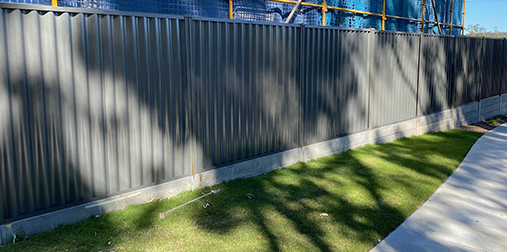 FlameWave™
Prefinished in Woodland Grey
Modern 'wave' profile
Acoustic at 15 kgs m2
Non-Combustible
Durable but won't break the bank
Cost-effective Australian
Building Products
Our pre-rendered building products and modular acoustic fencing for residential and commercial areas can help you save on costs and complete projects faster.